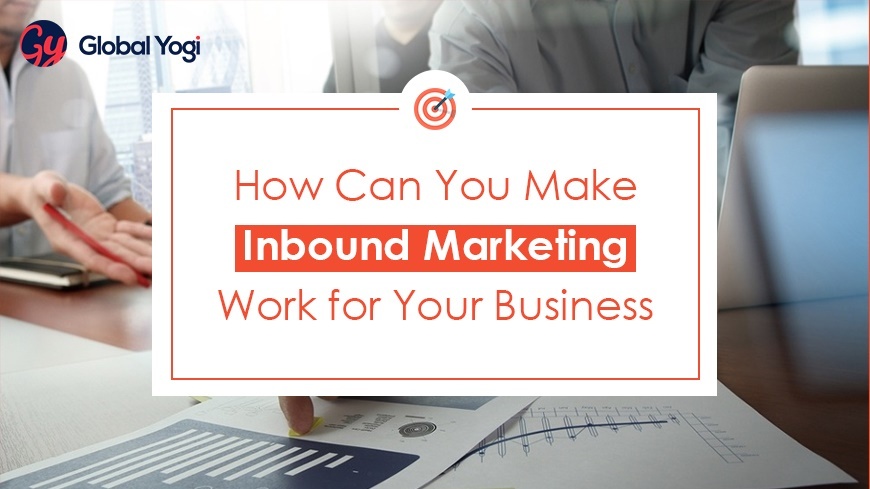 Did your business sail last year or simply scraped through to survive unscathed? Did your inbound marketing efforts bring in enough fruits in terms of revenue?

If you are not nodding positive or a little hesitant, then it's time to identify the gray areas and fix the loopholes of your inbound marketing.

Mostly inbound marketing is all about streamlining sales funnel, lead conversion, and closing more deals? Well, that's what every marketing agency does to float above the water, and see more lights in this insanely competitive market.

Inbound marketing is, however, also about creating a personal brand to stand apart.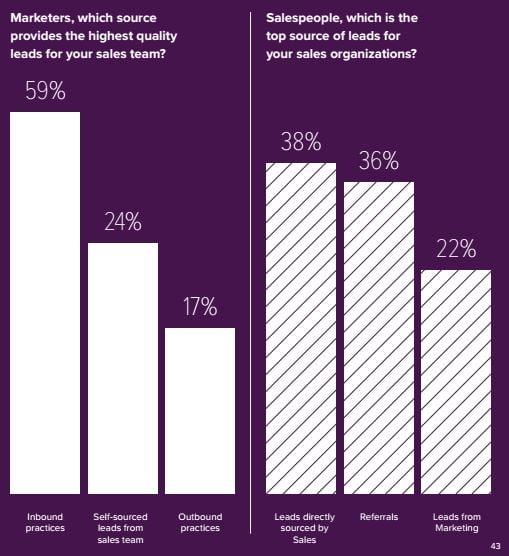 Recent statistics shows that marketers rated inbound marketing practices as the best resources for lead generation, which is 59 percent. However, it will only be effective if your inbound marketing strategies are aligned with your company's SLA.
Despite thousands of marketing strategies suggested by experts and zillions of content available online, some basic questions still persist -- from curious "How does inbound marketing work?" to doubtful "Does inbound marketing work?"
The answer to the above questions is "Yes," inbound marketing works. Inbound marketing works particularly well when it is developed through a nurturing process, just the way seeds transformed into plants through consistent and sincere efforts.
However, not all the inbound digital marketing techniques or strategies are effective for all businesses.
Particularly, depending on the nature of your business, the inbound marketing funnel is likely to be different. A typical inbound digital marketing funnel is below: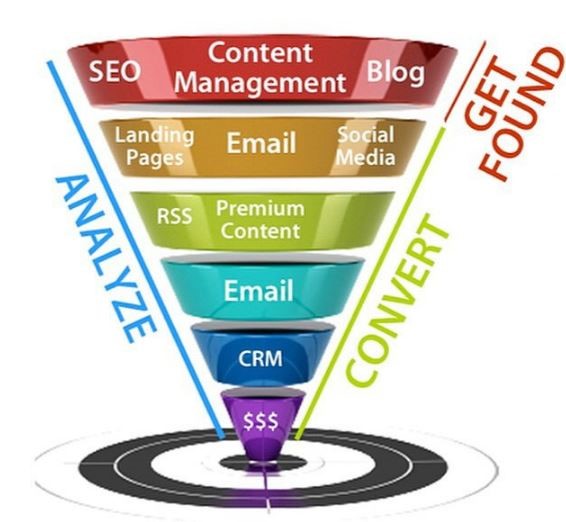 Instead of implementing all kinds of inbound marketing prototypes randomly, you need to do the basics right to ensure everything else falls into place.
Jay Baer illustrates inbound marketing as a tool based on his experience:
"Inbound marketing is a powerful tool. I've spent sizable chunks of my own career helping companies improve in this arena, which is why I know that the power of frame-of-mind awareness isn't absolute."

–Jay Baer, President, Convince
1. It Starts with Setting Your Business Objectives
When it comes to business objectives or sales priorities, nearly 74 percent marketers emphasize on converting leads into real sales, followed by growing website traffic (57 percent) and increasing revenue (46 percent).
What HubSpot Report Reveals
The HubSpot State of Inbound Report 2016 made these segmentations based on detailed research.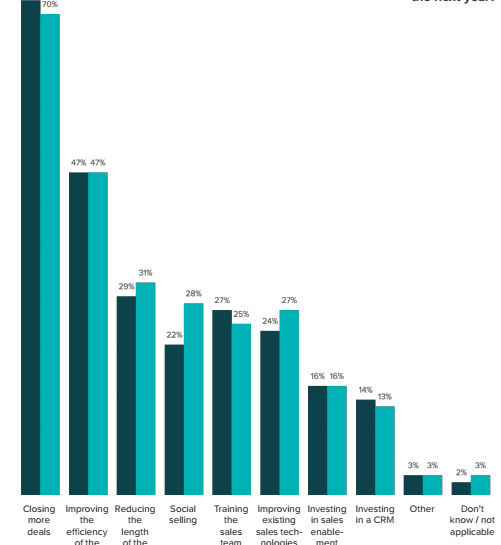 Now, the question is how will you determine your future business objectives or baseline KPIs? It should start with considering your business type.
What type of business do you own? Do you have a marketing agency, media/publishing house, a consumer product company, e-commerce, IT services, or you work solo?
Depending on the nature of your business, your business objectives will vary, both short-term and long-term.
Does it sound a little theoretical? Well, let's see a simple way of setting marketing goal.
Setting Up SMART Goals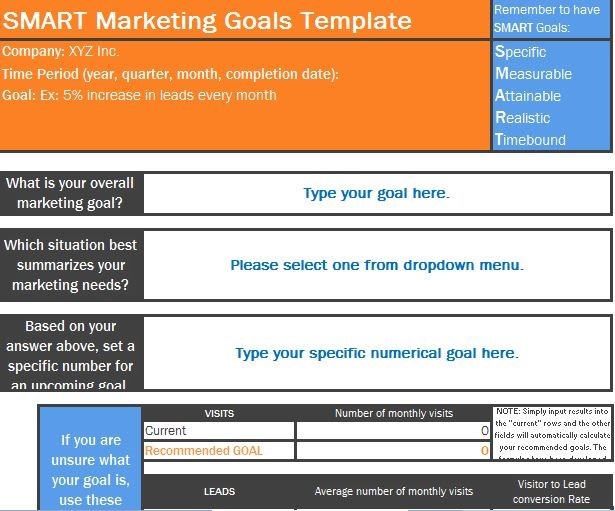 Starting off with a simple template like this will help you set a benchmark.
Customize your business objective based on your business type and realistic expectations. Keep checking your progress on a weekly/monthly basis.
Shanelle Mullin explains the practical aspect of setting goals in two lines:
"The key to setting achievable marketing goals is to spend time evaluating your current position."

– Shanelle Mullin, Director of Marketing, Onboardly
2. What Should be the Specific Focus of Your Inbound Marketing Projects?
You would say "Of course my website or my product/service." That's right. Let's make it more specific.
Your focus areas concerning your website would be your brand's organic presence, content creation, content distribution, marketing automation, and the list goes on.
Keeping the "Inward-focus Syndrome" in Check
The fact is that most marketers are just "too focused" or "obsessive" about the website, which is called "Inward-focus Syndrome."
Even a little deviation from this syndrome is often difficult. Too much inward thinking may have these flipsides:
Inability to gauge competition
Unawareness of changing customer needs
Missing out on new opportunities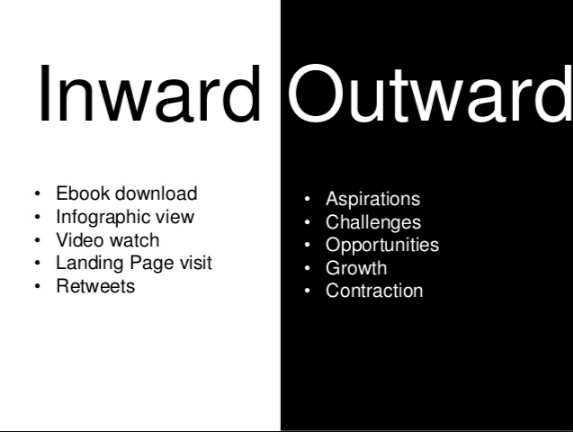 What to do then?
It's simple. Besides "inward-focus" areas, you also need to shift your attention to the areas "off" your website and keep a constant tab on your industry, competitors, and of course the psychological aspects that are attracting people. These third-party perspectives would eventually bring quality inward traffic.
Don't Forget the Challenges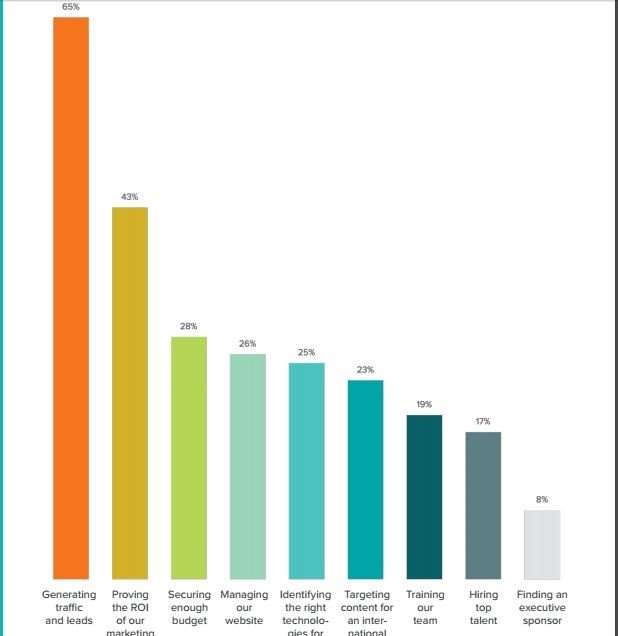 As the image shows, did your company consider the inbound marketing challenges such as generating leads, increasing ROI, managing website, implementing right technologies and others?
Studies show identifying leads and prospecting are the areas where salespeople struggle the most.
So, how will you identify specific challenges for your business?
Well, the solution to every business varies based on the specific challenges they face. However, you are most likely to come across at least 1-2 challenges that are specified in the bar chart above.
Simply pull your analytics report, and mark the areas that are holding your business back.
If you, for example, notice that your website is getting consistently high traffic, but the conversion rate is way lower in comparison, you can carry out a conversion rate optimization or CRO audit. It will help you find out if there are issues with your landing pages and fix them to increase conversion.
3. Assess the Inbound Marketing Trend
If you have a global business with offices across multiple locations, did you notice any digital marketing trend when it comes to global inbound marketing?
It's not a highly measurable result as the metrics are based on the marketers' perception about their organization's marketing strategy. Though there seems to be a connection when it comes to the effectiveness of the inbound marketing of certain regions compared with others. At least surveys say so.
Check What's Trending in Your Region
The HubSpot report shows that marketers in North America (NAM), Australia and New Zealand (ANZ) have maximum faith in their companies' marketing strategy.
On the other hand, just about 50 percent marketers in Southeast Asia (SEA) and Europe, Middle East, and Africa (EMEA) expressed confidence in their organization's marketing strategy.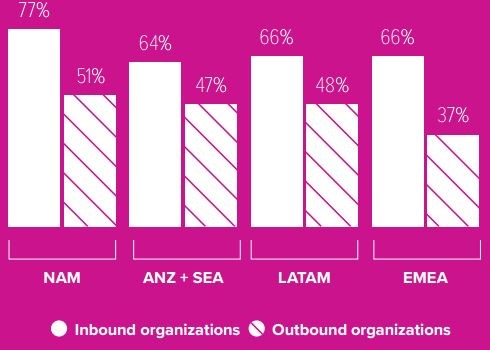 4. Choosing Your Inbound Marketing Channels
Some of the popular content distribution channels are blogs, social media platforms, YouTube, apps, Snapchat, podcast, and others. Here too, certain types of channels are more popular than others.
Marketers in North America, for example, seem to be least enthusiastic about YouTube marketing (35 percent) compared with ANZ (47 percent), SEA (53 percent), LATAM (56 percent), and EMEA (46 percent).
How You Can Choose the Right Inbound Marketing Channel
Follow the trend, or evaluate what's the right inbound marketing tools for your business? Well, it should ideally be based on the behavioral trends of the target audience in your region.
As best practices don't always work in marketing, you need to figure out the channels potential customers use the most, be it Snapchat, Instagram, Facebook or something else.
Also, you need to know the type of content your audience is consuming. This way there would better chances for you to reach out to them.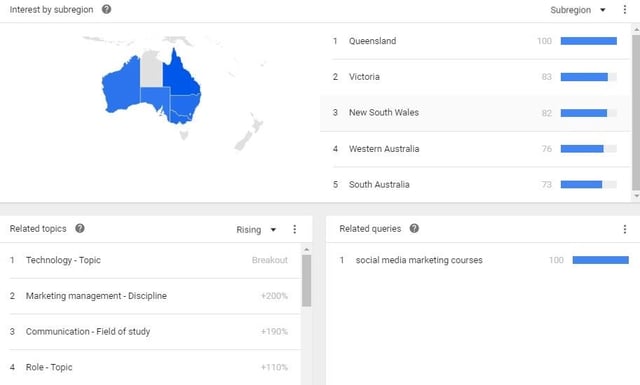 A simple search with the keyword "Social Media Marketing" on Google Trend shows (snapshot above) people in which Australian subregions are showing interest in social media. It also shows which topics are trending on social media platforms. It's just one part of the data.
You can find out much more information than this. The point is if you have a business in Australia or anywhere else, and you are keen to have an effective social media strategy to distribute your content, learning about these trends would be handy.
You can also run a more specific search on 'Google Display Planner' as below. This time the keyword is "horticulture.":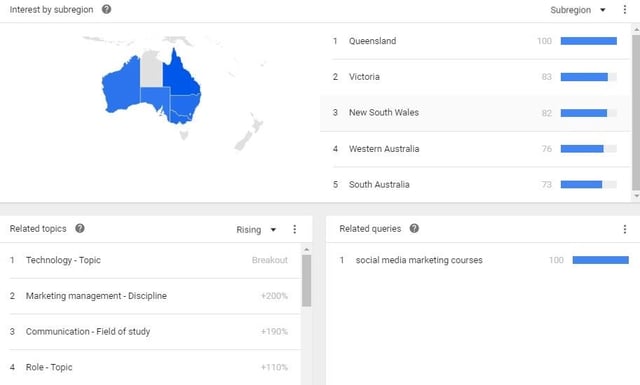 The search will also give you a detailed breakdown:

The data shows the age groups and gender-specific use of this keyword. In addition, you will also know which type of device the audience is using. Pulling up simple data like this can help you decide you if need to change your course of action.
Pro Tip:
Before picking the marketing channels, get your basics right. Look for the opportunities on Search Engine Result Results Pages or SERPs. After you identify the areas to work on (SEO perspective), then only starting working on the other areas. In this way you can put your inbound marketing on the right track from the beginning.
When it comes to working on inbound marketing channels, Neil Patel draws attention to a specific approach:
"Working on too many marketing channels at once is kind of like being a jack of all trades and master of none. Placing your attention on a single channel allows you to master that channel before moving on to the next strategy"

– Neil Patel, an Author, Co-founder of Crazy Egg and Hello Bar
5. Create Remarkable Content
If you are a marketer, you already know importance of creating great content. One of the popular ways of creating such content is having a content factory is. It's simply an effective system of producing quality content that typically focuses on customers' issues and provides solution.
Depending on the size of your business, you may need to churn out significant numbers of content every day, week, and month. For this, you need a team of efficient writers to meet the need, and a content factory gets you that.
Gray Areas of a Content Factory
Despite having an efficient system in place, the question that inevitably crops us, is your content good enough to stand out from the clutter?
Let's see some flipsides that are often seen:
Inadequate briefing
Inability to understand the company's business objective
Lack of optimization in content
Poor blogging
Weak title
Inconsistent spelling and formatting
Promotional overtone
More often than not what comes out is "clunky" and not "scannable" content.
Pro Tip:
Particularly, for small and medium-sized businesses (SMBs), it is important to stand-out from the overtly congested market by creating content for your target niche. For example, if your target audience is B2B retail industry, focus on their pain areas such as high logistics cost, last time delivery issue, and profitability through your content. Get down to the micro level and suggest how they can resolve these issues. This is approach will always be more effective than just giving a generic insight about the industry.
Why Making Your Content Scannable is a Good Idea
Scannable content is a blend of visual and engaging write-up that helps readers sail through the piece without stumbling.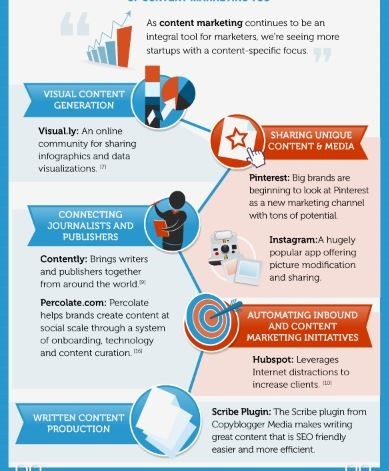 A study carried out by 'Nielsen Norman Group' shows that nearly 79 percent web visitors scan through a web page and only 16 percent actually read the copies.
In this context, another crucial element is formatting. Neat formatting, along with nice web page layout make customers stay on the page.
When it comes to content, using several sub-headings, short paragraphs combining bullet lists can persuade visitors and trigger better response.
Remarkable content has all the above elements along with fluid language, useful information, infographics for illustration, and excellent call-to-actions (CTAs).
Laura Fitton sumps up the need of great content in a few words:
"Content is the fuel that powers the inbound marketing machine. Without gas, you car won't go anywhere. Without your car, burning fuel is a dangerous mess."

– Laura Fitton, Inbound Marketing Evangelist, HubSpot
6. Take Steps to Attract Quality Traffic
As you know both lead conversion and generating high traffic are correlated, just like two sides of a coin.
A minor yet key moderation here should be "generating quality traffic," not just high traffic. Great leads have lower bounce rates, more shares of content, and higher ROI.
Pro Tip:
Generating leads and driving web traffic are the two sides of coin. You may be driving traffic to your site but the leads may not be good enough. In such a scenario, focusing on improving your website's conversion rate by weeding out the weak areas is likely to bring both quality traffic and improve conversions.
Getting High Traffic is Not Enough
Market agencies these days solely focus on converting leads at any cost, and tend to overlook the major element of inbound marketing, which is attracting quality traffic through engaging and useful content along with visual appeal.
This approach helps in building an audience rather than giving shoutouts of "salesy" pitches right away. The main purpose of high-quality and actionable content is to create awareness. It's never a quickfire process and happens over a period.
Adam Audette is spot on about what web traffic should be all about:
"Today it's not about 'get the traffic' -- it's about 'get the targeted and relevant traffic."

– Adam Audette, Chief Knowledge Officer, RKG
7. Make Social Selling a Key Part of Your Inbound Strategy
If I go by the 'HubSpot State of Inbound Report,' social selling was one of the priorities for more salespeople (28 percent) in 2016, which is an increase of 6 percent than 2015 (22 percent).
Use Social Selling as a Major Inbound Marketing Tool
Another important LinkedIn statistics shows that 90 percent top sales professionals used some kind of social selling tools in 2016.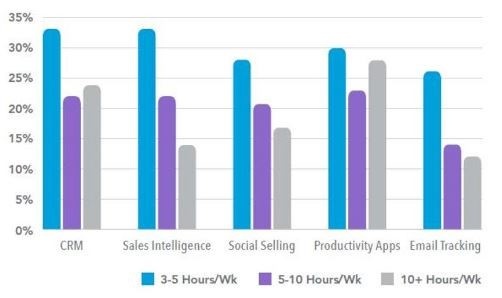 LinkedIn has a Social Selling Index (SSI) that contains a scale of 0 – 100 based on a company's activities on this network. Companies with high SSI have 51 percent more chances to meet their sales quota.
Pro Tip:
Use social network platform to build your credibility or personal branding. Your daily post on Facebook, Twitter or LinkedIn can enhance your reputation (read brand). Showcase your in-depth understanding of the relevant industry and potential customers' needs by sharing useful write-ups, providing key insights and solving problems. Conducting a live monthly chat session and offering practical tips to audience can also boost your social quotient manifold. Sales will follow.
Shannon Belew explains the secret to success when using social media as a marketing tool:
"If you want to use social networking as a sales tool, then you must actively participate in conversations and the exchange of ideas."

– Shannon Belew, Author, Digital Marketer and B2B Global Content Strategist
8. Generate Business through Conversion Rate Optimization
As I said before, high traffic is not the right reflection of your revenue. You need to take a look at your earnings per visitor.
A simple example, if you are able to increase your earnings per visitor by $1.07, it will have a way higher impact on your revenue than just increasing web traffic by 2,000 page views per month.
Keep This CRO Checklist Handy
Here is a conversion rate optimization or CRO checklist by HubSpot.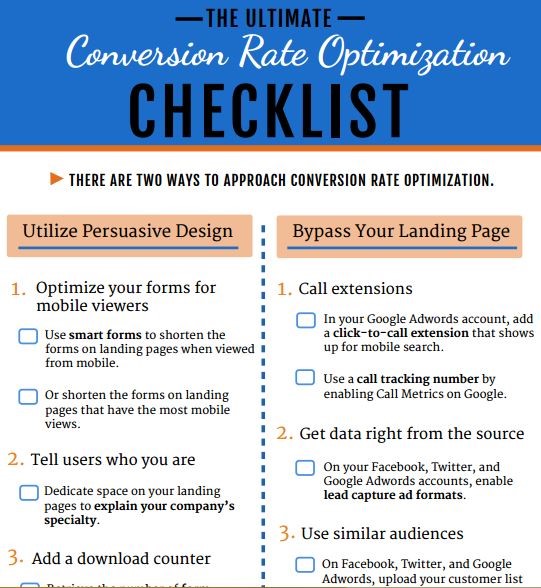 You can get the complete checklist here.
Use CRO to Streamline These Elements
CRO is important for a business with a virtual presence. It includes:
Funnel optimisation
Landing page optimization
Reduces bounce Rate
Reduces exit Rate
Get CRO audit done to verify the effectiveness of your website's landing pages. Test various Call-to-Actions or CTAs such as "Instant Quote," "Order Now" or "Click to Subscribe."
Also, take website design inspiration and carry out a series of A/B tests for cumulative optimization gain that is simply a way of optimizing to increase conversions.
Pro Tip:
When increasing the conversion rates, you may naturally get obsessed with only layout, colors, images, and CTAs of your website. But don't forget to work on increasing the page loading speed. Just by one second delay of page loading can cost you 10 to 11 percent lesser pageviews and substantial loss of conversion. Now, you know it, just speed up your website, way better than your competitors.
Michael Lykke Aagaard's perspective on conversion rate optimization:
"Conversion rate optimization really isn't about optimizing web pages – it's about optimizing decisions – and the page itself is a means to an end but not an end itself."

– Michael Lykke Aagaard, International Keynote Speaker on CRO, Conversion Research & Customer Psychology

9. Track Your Progress Effectively
Tracking and measuring progress is an ongoing process that shows the true picture.
By using Google Analytics or a paid tool, you can find out the progress status based on the following metrics:
Website traffic
Leads generated
Lead close rate
Paid and organic lead percentage
Marketing channel effectiveness
CTA click-through rate
Keywords driving traffic (or not)
Checking these key metrics can help you decide the right course of action to make your inbound marketing more practical and effective.
Closing Words
Finally, to sum it up all, the key for you to succeed in inbound marketing are to frequently assess your marketing tools' effectiveness, engage potential customers through periodical content feed, involve in social selling, focus on getting quality traffic, and increase earnings per visitor.
Remember, all of this stuff won't happen overnight, and should be part of your long-term inbound strategy, looking ahead to the future.
Things will always get better with an effective brand strategy that can send across a strong brand message in the market. So, gear up this gear overhauling your inbound marketing.