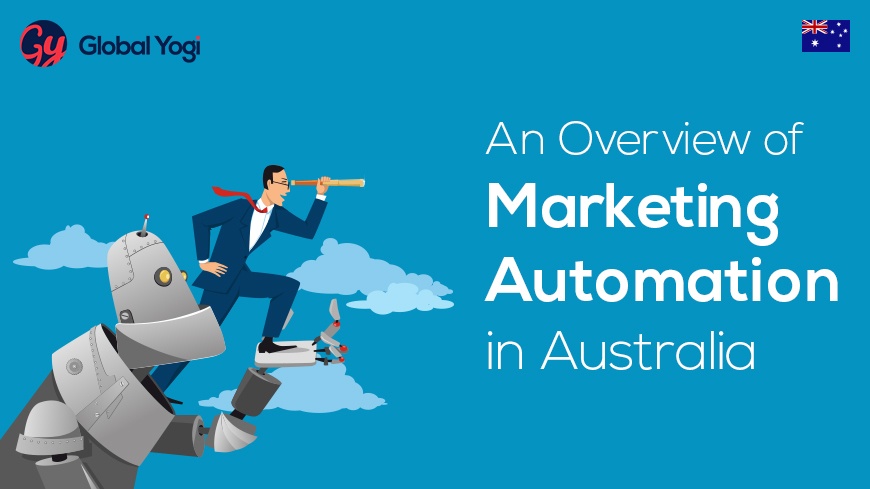 First things first, what is marketing automation? According to Marketo, marketing automation is a version of software that streamlines, automates, and measures marketing tasks and workflows so that companies can increase operational efficiency and grow revenue faster. Marketing automation replaces manual or repetitive marketing processes with performance-based applications and software that allow you to purposefully plan and execute caA rising number of Australian businesses have adopted marketing automation as a tool to present interactive and engaging content with their new and existing customers. Moreover, thanks to the resulting increase in sales conversions, the Marketing Automation Industry in Australia has seen a boom, with many Australian businesses integrating marketing automation software into their customer experience strategies.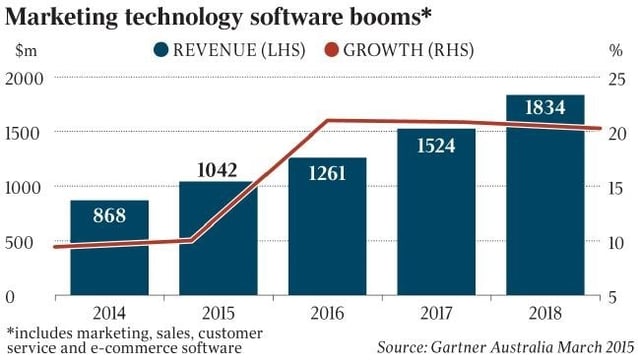 According to Frost & Sullivan, Australia's cloud services market would soar from $1.23 billion in 2013 to $4.55 billion by 2018, and the subsequent investment in marketing automation would double to $1.8 billion from 2013-18. The rise in investment will result in a hiring boom targeting operators whose expertise lies in maximising the return of data-driven marketing platforms.
According to Gartner, Australian businesses have invested $868 million in customer service, marketing, sales and e-commerce software in 2014; the figure grew by 10% in 2015 to cross $1 billion. This number is expected to double by 2018 and is expected to rise by 20% per year.
Some interesting statistics for Marketing Automation in Australia, will give you an overview of the sector, and let you know why you should use Marketing Automation in your business.
Which business strategies can marketing automation help with?
Campaign Management and Lead Nurturing
Email Marketing
Lead Scoring
Landing Page and Form Management
Social and Multi-Channel Marketing
CRM Integration
Sales Tools
Data Management
Reporting and Analytics
Pricing, Implementation and Services
Access, Security and International Support
Technology, Infrastructure and Company Information
Pro Tip: Frequent Email Marketing updates can lead to your audience/database getting email fatigue and Pace your Email Marketing by restricting them. - Marketo
Which marketing automation tool has the most users?
These are the tools that dominate the Marketing Automation Industry in Australia.
Omniture Site Catalyst: 15.86%
a Weber: 14.68%
Infusionsoft: 10.24%
Hubspot: 9.18%
MyGuestlist: 5.19%
Marketo: 4.57%
Pardot: 3.29%
Eloqua: 2.78%
ClickDimensions: 2.72%
Marin Software: 2.7%
As per figures from 2015
Hubspot (36.3%)
Infusionsoft (24.3%)
Marketo (11%)
Pardot (8%)
Eloqua (7.8%)
Act-On (6.5%)
Silverpop (2.8%)
Ontraport (1.9%)
Sharpspring (1.3%)
Editor`s Note:
This blog represents data found through extensive research, figures and predictions. For a more in-depth look at Marketing Automation, check out our other blogs
here
An overview of Australian Marketers and Market Leaders
A study by Forrester and Oracle shows that while Australian marketers are leaders and pioneers in the segments of marketing automation and integration, there still is a long way to go.
93% of local marketers are using marketing automation platforms, compared to 22% globally

83% of local businesses are willing to invest in marketing technology, compared to 64% globally
Only 12% of marketers can be classified as 'modern' marketers.
41% of Marketers are classified as 'developing' marketers.
33% of marketers are classified as 'experienced' marketers.
Nearly 50% of 'modern marketers' reported a 10% increase in their revenues in the preceding year
Comparatively only 25% of the non-modern marketing leaders showed a similar increase
According to research conducted by Green Hat:
50 % of B2B organisations have a documented content marketing strategy
45% of B2B organisations have a documented social media strategy
70% of B2B marketers rated nurturing and progressing viable leads as significant in the 2016 BMR
44% of B2B marketers report a satisfactory lead follow-up by Sales during 2016
Cost of Lead Generation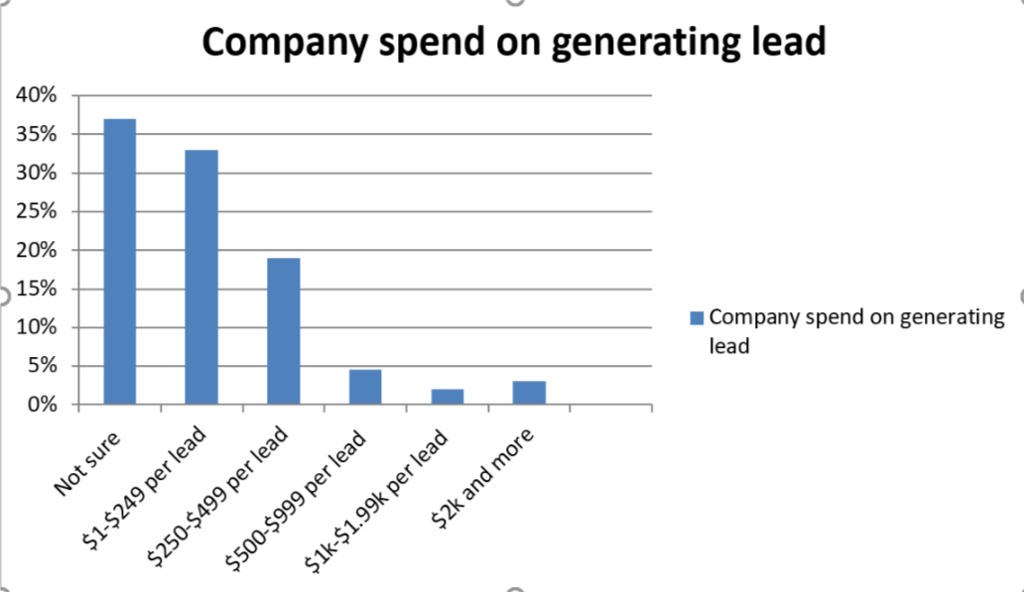 This illustration shows that 37% of B2B Organisations are not aware or did not track the cost of sales lead. This demonstrates that a significant percentage of the B2B organisations are in this category. Apart from this fact, the majority of companies spent less than $500 on generating a lead.
42% of marketing Automation platforms are integrated into the CRM
36% of B2B marketers will spend more than 20% of their 2017 budget on automation
According to a new study by Green Hat these are the new marketing budgets of B2B organisations for 2017: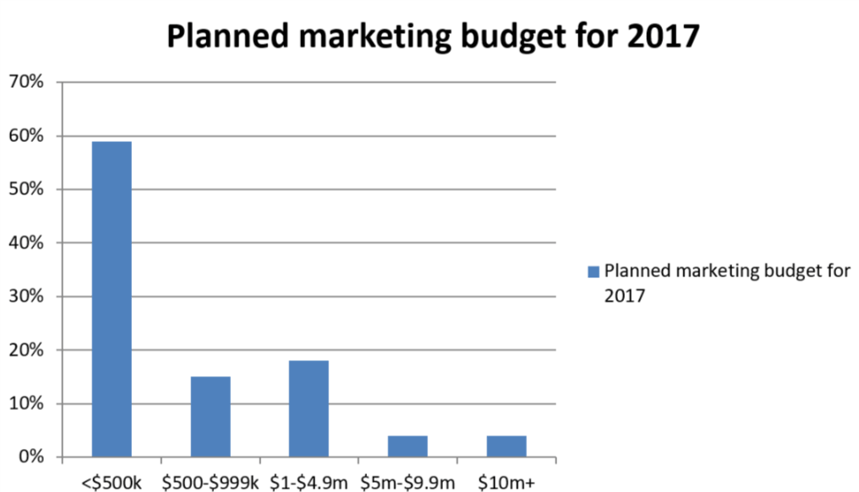 This shows that there is a large variety of marketing budgets amongst companies with more than 50% spending less than $500k but with then a few spending more than $10 million.
The same companies were then asked where they expect to spend at least 20% of their marketing budget in the next 12 months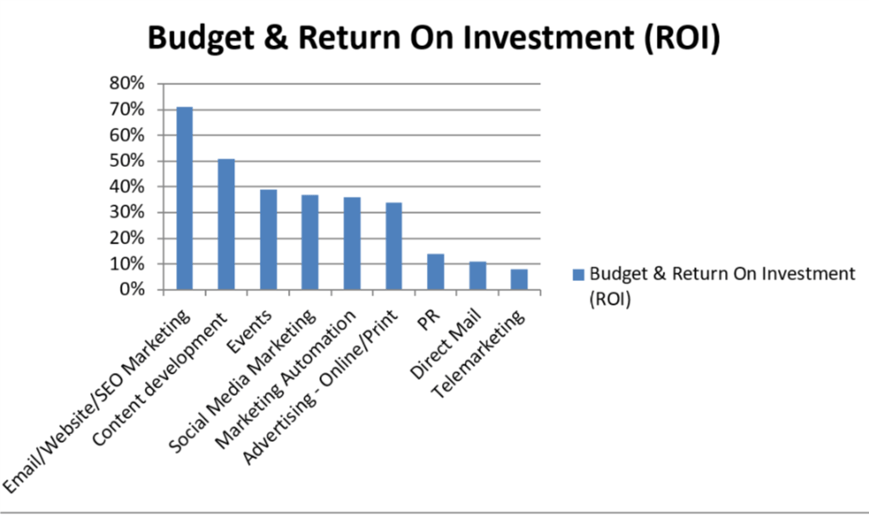 Majority of the B2B organisations expect an increased ROI through higher Email or SEO marketing investment. Content development has also been focussed on by the marketers to get a decent ROI. Public Relations, Direct Mailing and telemarketing are not expected to receive a high ROI.
Buyer Personas
The same organisations were asked if they had developed personas for buyers in their target market: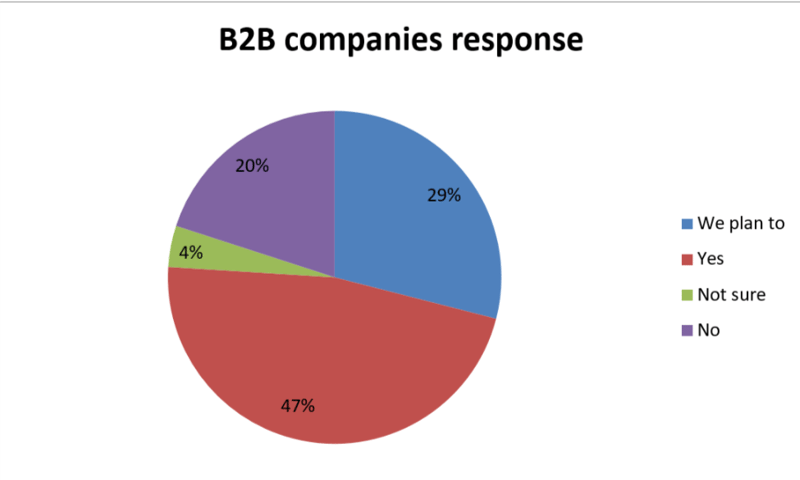 This graph shows that less than half of all companies surveyed had developed personas.
Benefits of using Marketing Automation
Marketing Automation Statistics in Australia show a large number of benefits for marketers using these tools.
5% increase in sales productivity

451% increase in qualified leads
10% increase or greater in revenue generation in 6 to 9 months
At least 15% in savings for content production
Relevant emails drive 18 times more revenue than broadcast emails
10% increase in sales pipeline contribution
Nurtured leads make 47% larger purchases
53% higher conversions from initial responses to marketing qualified leads
Pro Tip: Install tracking codes to all your automation processes. It allows you to track visitors to your website, to discover anonymous or unknown leads. -Marketo
Top Challenges of using Marketing Automation
According to the Marketing Automation Report of 2014, the following are the biggest challenges of using Marketing Automation Software.
Budget constraints that prevent adoption of new software
Lack of informed employees to manage marketing automation
Cost and time required to train staff
Poor contact database quality
Lack of intelligent and marketable content
Difficulty in using marketing automation software
Overuse of email marketing as primary channel
Pro Tip: Adopting a naming convention for your marketing automation system will save you time, keep you organised, and give you the insightful reporting you are looking for - Pardot
Adopting marketing automation software has proven to benefit business in a myriad of ways. These Marketing Automation Stats for Australia give you a proper insight into the sector. For a more thorough understanding, contact an experienced marketing consultant who can guide you towards making the right choices when you want to invest in marketing automation.