Apple iPhone is regarded as the bench mark of success by all technological corporations, one smartphone changed the future of an entire organization, but the real question arises that "was Apple the first organization to develop and discover smart phones?" The answer would be no. Microsoft had a 16 years head start on the iPhone. It was way before anyone in the world had ever heard anything about a smartphone. In the year 1991, Microsoft's Chief Technological Officer had come up with an idea of a smart phone similar to today's iPhone. It also had the ability to manage schedules, use maps, e-mails and wireless technology, it contained every inch of technology that we see in today's iPhone. The price for the device was between 400$ - 1000$. The corporation was apprehensive regarding the cost. So they dropped the whole idea of the smart phone. Years later Apple dared producing iPhones and like we say "who dares wins".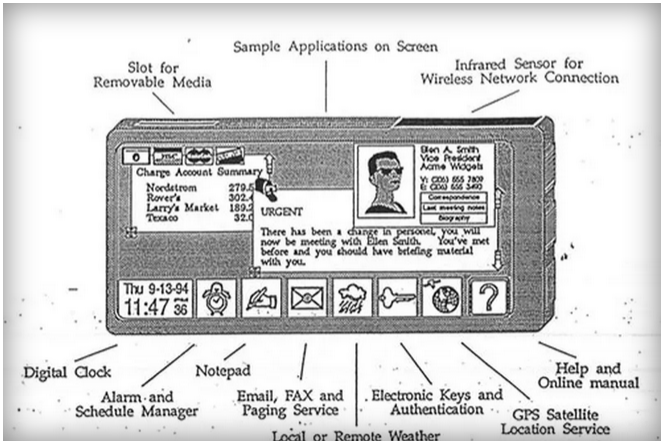 Design prototype of a smart phone by Microsoft in 1993
Not only this was their first attempt, they had debuted an operating system for Microsoft's personal digital assistant, this was way ahead of times before Apple had come up with their own operating system for mobile phones called iOS. Microsoft never put in an effort for everyone to know about all this. In short they failed miserably to get a reach out to their audience rather a big fail in terms of marketing. Infact, Bill Gates did not have much success before he started Microsoft, but later he made it count. In order to catch up with iPhone, Microsoft came up with Windows mobile much after the hype and success of iPhones. It did not even had an ideal interface rather there was start up menu, it was used in conjunction with a keyboard or a stylus. It did not even have a dedicated app store until 2009, its clear that the phone they produced was not smart enough to fulfill the needs of the customer. Microsoft Kin was their second attempt in terms of a smart phone. It was a major fail for the organization as the phone was targeted towards teens integrated with social media but failed on aspects such as an expensive data plan and basic loop holes in its functionalities like not being to use a third party messenger. Such loopholes make it seem like there was not a lot of background research gone behind the product and it was rather rushed to release in hopes that their customer are not smart. Although previously inspite of facing many failures, he made it count with the emergence of Microsoft, but this time around Bill Gates failed to capitalize on it.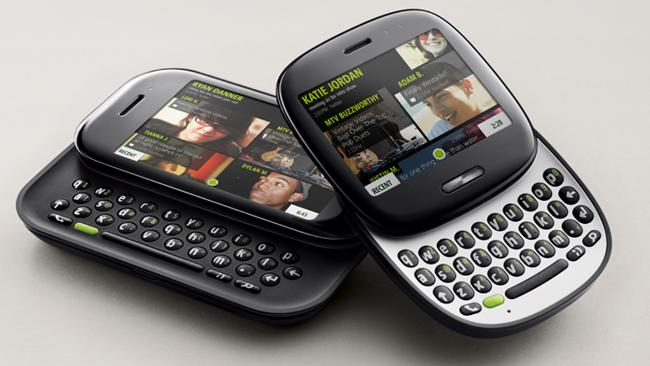 Microsoft Kin smartphone
Not just smartphones, Microsoft even had a prototype of eReader about nine year before Amazon introduced its Kindle, they had an opportunity to become the market leaders of eReaders. But when the concept prototype was introduced to Bill Gates, he disapproved of it claiming it did not look like a Microsoft product. One rejection lead to a loss of a decade. When Microsoft finally came with their own eReaders it received lukewarm response and was discontinued in the year 2012. After eReaders comes the turn of tablets. Microsoft did not invent tablet but they were in an attempt to create it way before apple had released iPad to the markets. But the drawback of this tablet was its operating system unlike Apple, Microsoft did not have a dedicated system. Stylus input was better encouraged. Microsoft's first attempt was with HP Slate with Windows 7 which was announced weeks before the iPad was announced. The device had major drawbacks with thick design, boring start up interface, device becoming hot resulting in the device becoming a major failure. HP was not happy with this result. Apple Watch is the latest gizmo wanted by all technology lovers. Was apple the first to launch it? The answer is again no, Microsoft had a smart watch known as SPOT, which got discontinued in 2008 due to poor usability and subscription charges. A big reason also was SPOT was way ahead of its time though Microsoft did not do anything in order to develop this product more.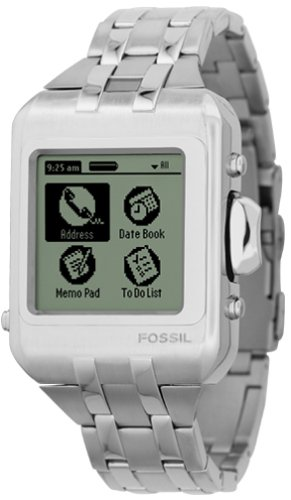 SPOT Watch created by Microsoft
Some of the current products of Microsoft include Microsoft Surface which functions as a Tablet and laptop, they are also active in the mobile phone industry by producing Microsoft Mobiles and also in the digital fitness Industry by offering customers Microsoft Band which works as a fitness band having capabilities of a smartwatch. Along with these products they also produce mouse, keyboards, gamepads, joysticks and game controllers. These were all the issues associated with all their products. Instead of developing something new and technological they mostly just use to focus on products created by Apple and base their products accordingly for that. A major example was Microsoft's failed music device ZUNE which was created in order to compete with Apple iPod. Such actions resulted in bad products which lacked technology and innovation, this did not lead to any fruitful results.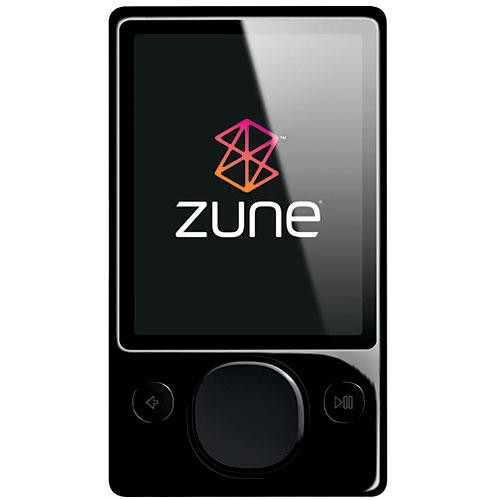 Microsoft Zune
One Apple product, something that did not exist years ago, has higher sales than everything Microsoft has to offer. More than Windows, Office, Xbox, Bing, Windows Phone, and every other product created by Microsoft since 1975. In the quarter ended March 31, 2012, iPhone had sales of about $22.7 billion, more than that the entire Microsoft Corporation, $17.4 billion. Acquiring Nokia has not been of much help for Microsoft as they do not use much of the technology that was present in Nokia. Microsoft seems to have too much arrogance in terms of product development and also the company structure is divided into layers and filled with politics as one of the employee stated" the focus was not on me being a good engineer rather the focus was on to be noticed by the mangers" . It seems Microsoft employees are not dedicating themselves to do something new cause at the end of the day they would still be paid their salary. Currently, positive changes are emerging in the organization structure and product line of Microsoft. All these new changes are happening under the leadership of their new leader Satya Nadella, he is positioning Microsoft better in order to compete with competitors like Apple and Google. These steps can be seen due to new developments like Outlook for iOS and Android, universal platform and a single Windows store. One of the major development in Microsoft can be the launch of new Surface Book, it is one of the current high end laptop in the market clearly competing with MacBook Air but also their own PC industry partner. Even their new Lumia smartphones feature some of the most advanced specs in the industry. These changes give Microsoft a new ray of light for the future. As someone said "In the digital world, if you don't grow fast, someone else will do it for you." looks like Microsoft wants to progress in the right direction with great innovation on to a bright future.