Today's Market is bombarded with technology making the consumers confused in terms of what is new or what is not new? Now the question arises with so many choices would this technology still be relevant for the upcoming year or would it become old, how can people keep up with the technology trends for the year 2016? I would provide you with the knowledge in terms of trends for technology for the year 2016 so that one can decrease their chances of getting their technology wrong.
The different technologies that I predict would be famous during the year 2016 are:
Wearable Technology
This technology is catching up in all fields ranging from health, medicine, fitness, aging to education finance and many more. The types of wearable technology ranges from bracelets, smartwatch and digital glasses which would be further explained in the next paragraph.
Bracelets/Bands
It is worn on the wrist in order to monitor activities or habits of an individual; it provides technology which is used to monitor fitness, hygiene and various other issues related to health and security. A computer is present along with other actions. One problem that we currently face with bracelets/bands is that their wearable property does not live up to its description, In the year 2016, The Wove Band from Polyera would be released, it is claimed to be the world's first digital fabric, providing full flexibility for the user. It can either be used flat on the surface or wrapped around the wrist.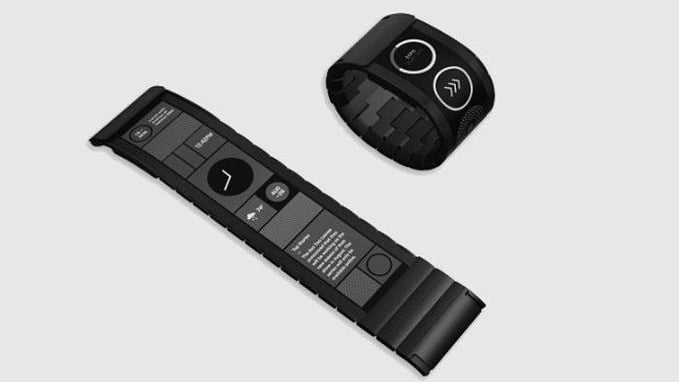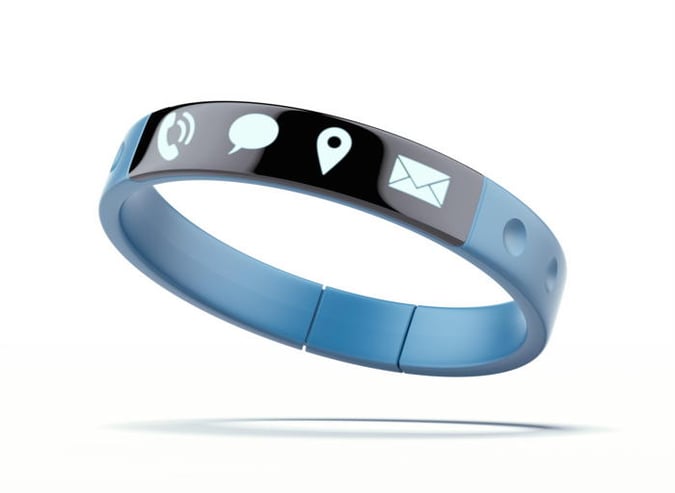 Smart Watch
A smartwatch is a wristband run with technology using a computer; it works as an equipment working beyond performing the function of timekeeping. Early models of watches performed basic functions like game-playing, translations and mathematical calculations, today's smartwatches work as wearable computers. Smartwatches also run mobile applications, they also provide portable media players; play the FM radio, video and audio files to the user through a Bluetooth.
Some smartwatches are also known as 'watch phones', in 2016 we would see them function as a complete mobile phone and more people will go on about using it in order to make phone calls which has not yet become mainstream even though the functionality is available currently.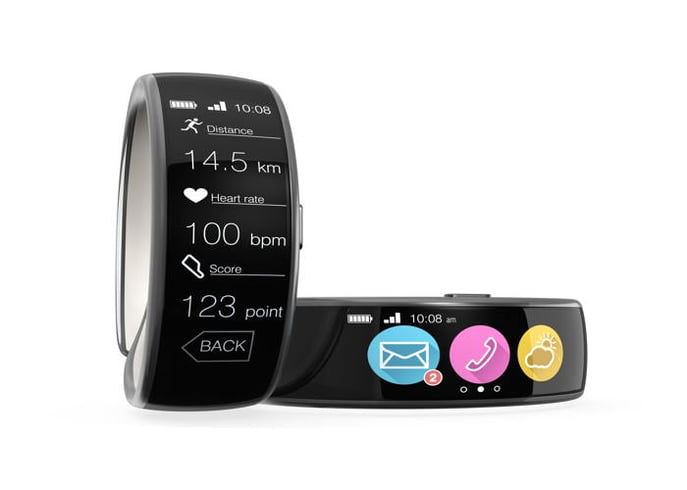 Digital Glasses
They are known as wearable computers, where information is added to what the wearer sees. This is achieved through optical head-mounted display or internet technology. They are becoming really popular and it is predicted that their growth will continue in the year 2016, several organisations like Samsung and Google are taking advantage of this emerging technology. They use the same hand free technology of smart watches, the idea behind this was producing a computer catering to a small market but in the form of an eye wear. The wearers of this communicate using the internet through language and voice commands. Example of this would be Google Glass 2.0 in the year 2016, which would enable users to record and click pictures just using their eyewear. Microsoft seems to be catching up with these trends unlike the old times. Microsoft HoloLens is slated to hit the markets in 2016, which would provide holographic technology which would help the user to see everything in a holographic form.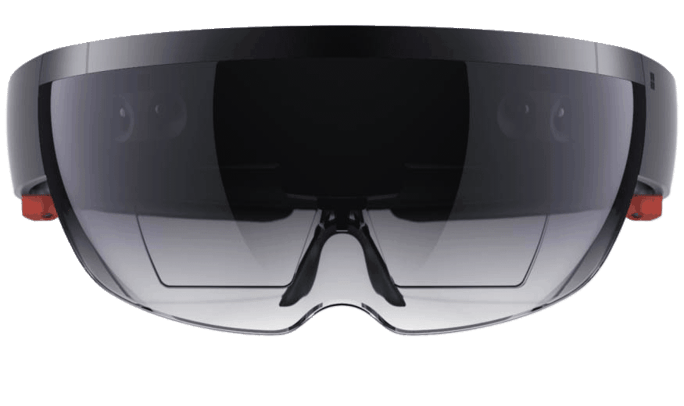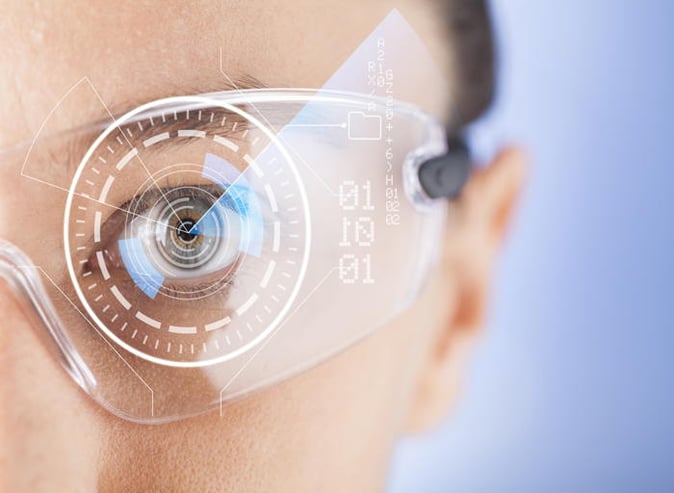 3D printers
It is the device which aids to the process of converting digital files into three dimensional solid objects. All over the world the shipment of 3D printers is expected to grow by 98 percent in the year 2015, which is going to double by the year 2016. the growth of 3D printers is predicted to grow over the coming three years as the demand for low cost 3D printing continues to grow at a fast pace and its industrial usage is also gaining a lot of importance. New innovations in biomedical, industrial and consumer applications will display that 3D printing is cost-effective, real and a viable means in order to reduce costs through short-run manufacturing, improved designs and streamlined prototyping.
One of the examples for 3D printer would be the one produced by PRIX, in 2016, it claims to release an affordable device for creative professionals, based on a rigid steel like frame which is currently not available in the market. Custom made linear guides, high performance trapezoidal screw, optical Z end encourage precision and eliminate calibration issues.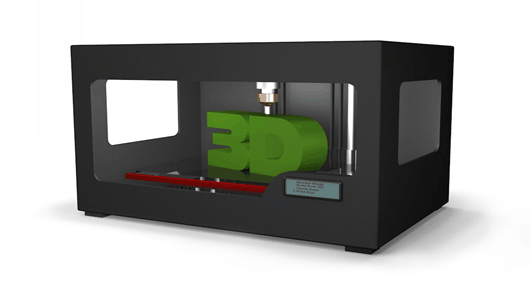 Self-driving Cars
Car Accidents is one of the major causes for deaths all over the world. Self-driving cars are being predicted as a solution for this major issue. There is very little room for error with these cars as they provide extreme safety and do not disrupt the road rules. Airline industry has been following this automated system for years with the usage of technology like automatic landing and flying, it is just about time that the automobile industry catches up with this trend.
Many Automobile brands in the year 2016 are planning to introduce this automated technology, General motors is planning to bring their self-driving car known as "Cadillac". It combines the technology of driving without hands and also Wi-Fi for communication among automobiles to exchange the information in regards to traffic with the ones having the same system.
The automobile equipped with this semi-automated technology would play an important role in providing safety as it would keep the car in the specific lane, would adjust the speed accordantly it would be helpful during peak traffic hours in terms of travelling on a highway.
Google is also venturing into this area; they have been trying to take the lead in this direction along with brands like Audi, Nissan and Mercedes Benz. Countries are realising the importance of this technology as they are focusing on the pros of these rather than the cons.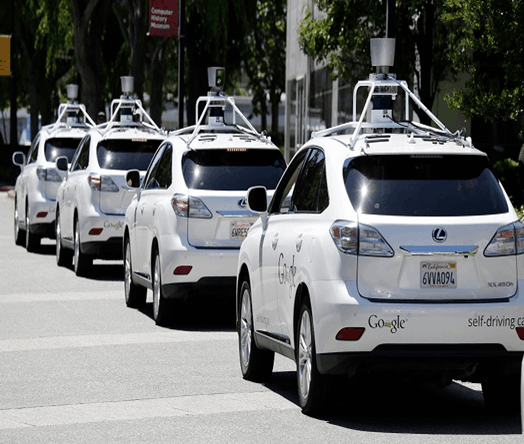 Robotics
Robotics is a branch of engineering that includes the origination, configuration, production, and operation of robots. This field covers with gadgets, software engineering, manmade brainpower, mechatronics, nanotechnology and bioengineering. Robots are machines that can be utilised to do tasks. A few robots can do work independent from anyone else. Different robots should dependably have a man letting them know what to do.
It is an innovation based on bringing content, services, applications "to life" beyond flat screens. It is predicted to be used more in 2016; already it is being used in the current scenario. It is a rapidly growing industry where a lot of effort is being taken. An example of this emerging technology would be Jibo, it is the world's first family robot to be developed in the year 2016, it will provide assistance to human beings.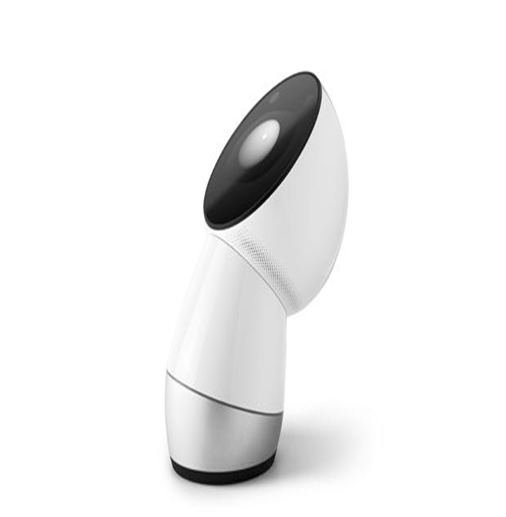 5G Mobile Computing
In today's time 5G technology is in its development stages, most organisations are looking on to taking advantage of this growing technology and incorporate this as part of their systems. Educational institutions have also realised the importance of 5G and are conducting research units on developing technologies for 5G.
Also the standards bodies, particularly 3GPP know about the development but are not planning the 5G systems as of now.
Many of the developing technologies to be used for 5G will start to appear in the already present 4G and then as 5G cellular system starts to develop more, in 2016, they would be joined into the new 5G cellular system.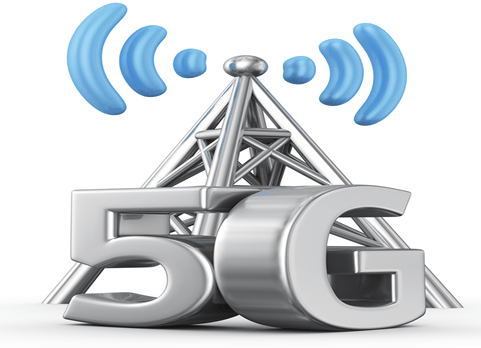 Cloud computing
Cloud is the new format of self-service computer, elastically scalable and both external applications and internal applications will be built on this format. Mobile and cloud computing is predicted to grow in the year 2016. Though bandwidth costs and network may continue to favour apps that use the storage and intelligence of the customer in an effective manner but all the management and coordination is based on the cloud. The future effort will be on integrating all customer devices to cloud. Television and mobile these days are integrated together but in the coming year even enterprise application and games will be integrated and would use multiple screens.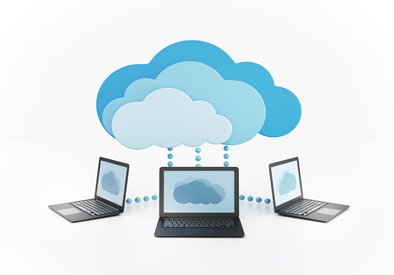 Television Technology
High definition TV has been available for the customers for quite some time. In 2016, there would be a predicted shift from HD television to "Ultra HD" standard of visual quality that would be equivalent to 8k format; it would be 16 times more detailed than the typical high definition pictures we are used to.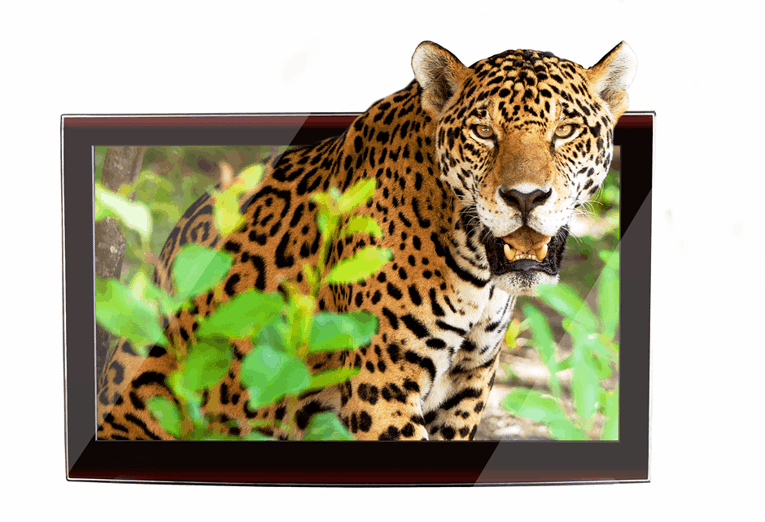 Streaming and online connected video game system
In 2016, not only will we see more models that offer access to digital storefronts and online-only game releases going forward. We'll also be treated to an ever-growing range of video game consoles capable of letting hundreds or even thousands play together in real-time; streaming games over the Internet straight to your television; and sharing live videos of online play for others to see in real-time right as the action unfolds.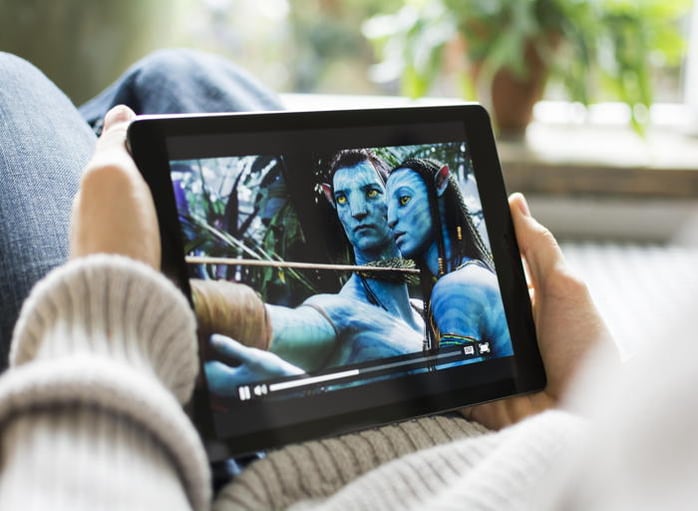 Over the Top TV
more and more electronic makers will be producing the content of video on demand services and provide more access to huge storage of new programming choices, which will be available in the year 2016. Countless entertainment will be available to us in the near future.
Gaming consoles would also see development as more and more game developers will focus on portability and mobile application development.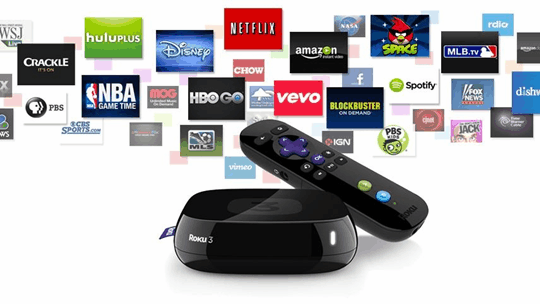 Drones
Typically drones are known as unpiloted aircraft or spacecraft; they have many names flying cameras, quadcopters. In the year 2016 it has been predicted that drones will become mainstream, even corporations like Apple is ready to release it.
A quadcopter is a kind of multirotor helicopter that is raised and propelled by the use of four rotors. They come under the classification of rotorcraft and not fixed wing aircraft, as their rise is produced through a set of rotors.
On a general basis they use two pairs of similar fixed inclined propellers, two counter-clockwise and two clockwise. These use autonomous alteration of pace of each rotor to accomplish control. By changing the pace of each rotor it is accomplishable to generally produce a desired total thrust, to locate for the centre of thrust both longitudinally and laterally, and to create a desire turning force.
The use of drones in the years 2016 is going to become more main stream as it would be used in agriculture, energy, land management and construction. The interest in this would vary from small companies and start-ups to large organizations and industries such as defence.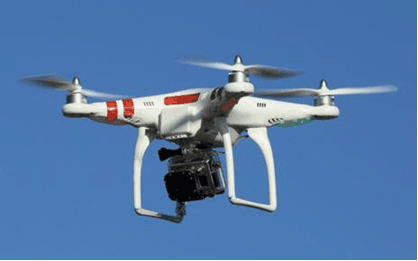 Beacon
This technology is known to transmit data via Bluetooth Low energy. After indoor placement with Wi-Fi, beacon technology is a large step progress in close environment identification; this is the reason that this technology is becoming popular. Beacons permit for background aligning and detection, it is helping the phone technology to become more "smart". It is also becoming extremely popular in retail space. In 2016, an open beacon network is required in the future, where it would collectively profit developers, end users and retailers.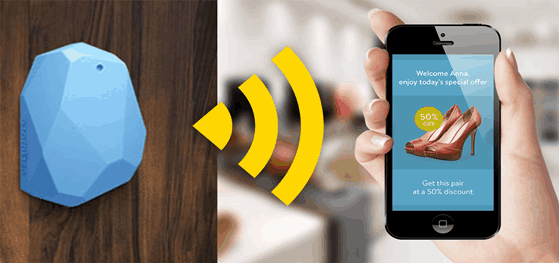 Virtual Reality
it is set to make a rise in 2016. Interesting point is that there will be more progress in this technology as the usage for this is going to become major as this technology would be incorporated in our daily life.
Virtual-reality gadget deals will hit 14 million units worldwide in 2016, despite the fact that few will be sold for the current year, it has been predicted that deals will ascend to 18 million units in 2017 and 22 million before the end of 2018.
Virtual reality, or VR, has turned into a buzzworthy portion of the tech business as significant organisations like Facebook-claimed Oculus, HTC, Samsung and Sony all jump into this developing business sector. Virtual-reality gadgets with ordinarily headsets submerge clients in three-dimensional universes, giving them a chance to glance around and feel as though they're in somewhere else. At first, the use for VR was only limited to gaming but now this is changing and its use is being incorporated in messaging and various other technological areas. Sony's Project Morpheus will be among the VR gadgets hitting store racks in 2016.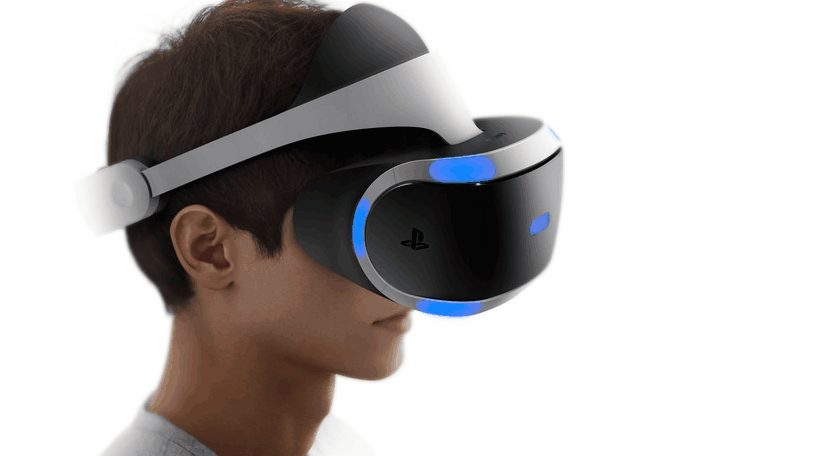 Virtual-reality games will become more popular as they require fewer assistance to deliver virtual-reality motion pictures, as individual diversions specifically can be ported to VR gadgets with a few adjustments also The general low expenses and negligible time necessity along these lines will be solid motivators for game designers as they will get to be real substance suppliers for VR equipment.
In the coming years, virtual-reality motion pictures, this will transport viewers into the earth of a film, which would create an impact in the minds of the viewers.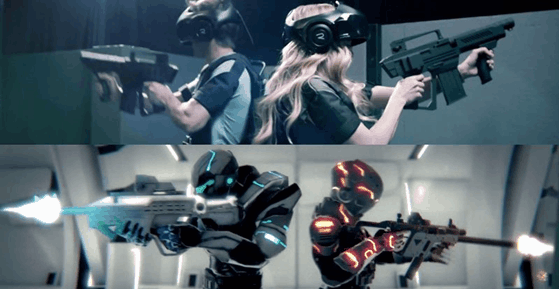 All together, these technologies are going to be extremely popular in the year 2016, giving techno enthusiasts something great to look forward to.