So, you have a fantastic business plan, innovative product, and enough money to plant seeds of your dream business. But what are you going to call your business?

Don't underestimate the power of name! Take a moment to think about it...

Choosing a catchy name for your business can be a painstaking process. However, this one decision will embrace significant branding consequences for years. After all, it will tell your company's story and can easily communicate your message all on its own. To help you in a good start-up, I have listed 20 tips to consider:
Check the Availability for Your Particular Domain Name
Whereas we live in the day and age of the Internet, it is vital to choose a brilliant and internet-friendly business name. But keep in mind, there are tough competitions for obtaining your choice of domain names. Thus, it will be good to kindly check for the availability of a particular domain name prior to choosing your business name.
Your website is important for branding your business, if your domain is unmatched with your business name then it won't set you apart from your competition. That's where you need to look for online made-up words or create new forms or spellings of existing words to get the .com, .com.au or .co.nz domain. For example: Flipkart, Airtasker, PayPal, Facebook, etc.
By utilizing the list of Domain Name Suggestion Tools, you can get some great ideas to find a right domain that build a long-standing online business.
Let Your Business Name Tell a Story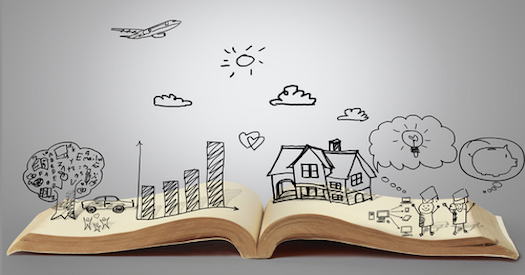 This is an area, where we advise you to focus on first. When choosing a business name, choose the one which has a story that can be used to convey your business message effectively.
For example: if you are a provider of news, try to tie your business name into your services. You can try a name like XXX News. This creates an excellent lead to introducing your business. Really, it's all in the name.
Make it Short, Sharp and Sticky
Yes, name like Apple, eBay, Twitter, Puma, Samsung, eBay, FedEx, Audi, Intex all are two syllable monsters that rock in the market.
If you select a short name, or a one or two syllable name like the ones stated above, it is probably going to be easy to remember and pronounce.
Sometimes words like Nice, Great, Good, Success make your business name tedious. So, always consider to use sticky consonants in your name (Z, F, Q, K, X, V). It sounds sharp! You can see that these consonants are pronounced from deep throats. Hence, the sticky consonants integrated your business name into customers' minds.
Know Your Competition
Analysing who your competitors are and what type of names they have, can help you to list the names for flashing your ideas in choosing name that is entirely new to the market.
Define Your Targeted Audience
It's obvious that everyone wants as many as possible people know their business name and about their business services. But, before you can get more potential customers, you need to defining your target audience.
Take a time to research and create a profile of your good customers. And for that, you can keep an eye on social network activity, or conduct direct surveys to get insights on how they think, feel and act. This might be helpful to measure the consistency of any names you come up with.
Reveal Your Creativity
Don't rule out the power of creating a name that wins the attentions of your customers. Naming a saloon Smarten Hair Saloon looks an unpleasant, but calling it 'HAIRWAYS' will bring something new and appeal more in minds of your customers. So, let your pick to be a unique one with some creativity in it.
Creates Attention
The most excellent business names are the ones that fit into the routine operations of your business, and make people to think and talk. As well, they will make people more curious to know what the story behind your business name.
Don't Confine Yourself
Remember, choose a name that could not limit the growth of yourself. For example, if your name is Happy Smile Cosmetic Dentistry, and you offer all aspects of dental and denture services to the public, here you might be detaining the future of business growth. When you are trying to market your business, it might make sense to be little more general, such as Happy Smiles Dental Car.
Ask Around to Get Input
Expectantly, a potential name might sound good in your own mind but sometimes it looks dull to someone outside of your circle. So, don't forget to ask your friends, family, colleagues and potential clients for their initial impressions and suggestions. And then integrate their feedback to your process.
Reflect on Your Business Vision
Effective business name stands for brand persona and vision for development. Whether it is appearing in the domain name or marketing materials, this name should be able to enhance the image of any new brands that you might create. You need a bit of time to reflect and make sure your brand conveys the message you want.
Give a Bit of Time
In your brainstorming session, you come up with a list of names. Now, review and analyse for a shortlist of best possible business names. Then put it aside for several days. Afterward, when you come back with a spanking new viewpoints, you may easily recognize the right business name. However, if you do not feel right for any of them, review your brainstorming process.
Protect Business Name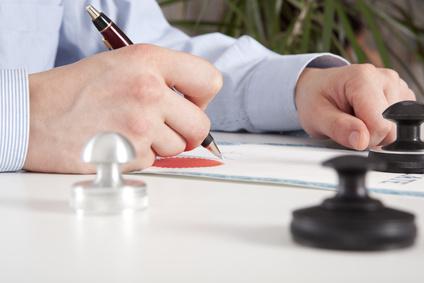 Once you have chosen your business name that reflects your brand identity, you need to ensure it is appropriately registered and protected. But before doing so, you should conduct an internet research on trademarks to make sure your chosen business name was not registered by other organizations. For Patent and Trademark office details in USA, you can visit www.USPTO.gov website, or visit www.ipaustralia.gov.au. in Australia.
There might not a big issue for a company in a different industry having a same name, but in the case of a same name used in the same area will push you to continue brainstorming again.
As you drive through the process, take your steps seriously. After all, your name reflects your brand and business. Hopefully, you don't want to ruin it. Accordingly, you should choose the name solicitously and take the right steps to protect your name and identity. Again a federally registered trademark can protect the name, symbol, or design connected with your company from being replicated.
Make it Easy to Pronounce and Spell
A strong name should always be easy to pronounce and spell, and it will help you stand out in the crowd, helping your potential customers find you, and helping your company build an effective branding strategy. Your will never choose a dull name that will slow down your business success.
Check the Pronunciation of your Business Name in Different Languages
When choosing a business name, your business name should not sound weird in other languages and should have a positive impression. It is necessary to make sure the pronunciation of the prospect business name in other commonly used languages are right, especially when the business is in a multicultural community, such as Australia, or when products of the business will market globally. Doing this will benefit the growth of the business and bring more business opportunities, also this probably can protect you from any legal issues as your business name may offend certain groups of people.
Set Yourself Apart with Branding
When starting your new business, the name you choose could make a serious impact on your chances of growth. Because the name is the first thing a customer observe about your business. Any name you choose will create the imperative first impression, therefore choose a good one. So, you need to make sure that your name at least provides your or clients some hints about what you actually do. That's why you can see that many travelling businesses that have the word "Travel" in their name.
The Latest Trend Will Pass On, don't Follow It
Expectedly, you would like to extend your business name as trend changes. But, here you have to be alerted to make out the trends and stay away from dull short adjectives (ex: best…com, top…com, top…com), multiple hyphens (ex: the SEO-optimized domains of the early 2000's) and odd misspellings (ex: many Web 2.0 style sites). It's not hard and fast, generally in the world of naming rules, if all are doing it that does not mean it's a dependable approach.
Explore for Foreign Word
Why not, you look up for business name in Italian, French, Spanish, etc. Simply, use online translations tool, start to explore and translate your relevant words in any foreign language. For example: Xerox, a word come from the Greek mythology; Sony name comes from the Latin word 'sonus' meaning sound.
Tend to Rebrand
In a world that never stands still, if you are thinking about changing your business name, then you need a new set of letters. It might be a part of a rebranding efforts. Here, you might require a market awareness to keep customers, employees and marketers in the loop.
Trademark Strength Important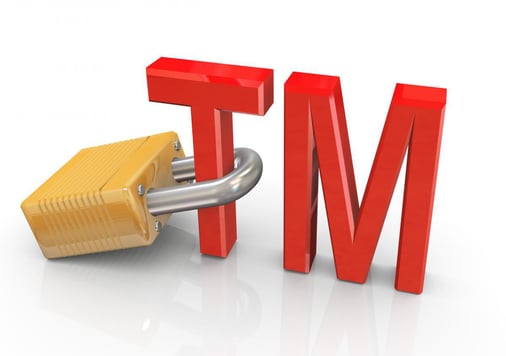 Considering the hierarchy of trademark strength lets you to pick a trademark that can contentedly fit into one of the below strong trademark categories:
Fanciful or Coined Trademark
That kind of mark is an invented word or term that has no meaning other than used as trademark or services mark. Ex: KODAK, KODAK, PEPSI, Xerox etc. Fanciful trademark is an ideal trademark from a legal point of view. Its uniqueness generally straightens the scope of protection against third-party use of the mark.
Arbitrary Trademarks
Arbitrary marks are in real words that have a dictionary definition, but no connections to the business product or service (e.g., APPLE for computers; BLACKBERRY for Mobile, BLACK VELVET for wiskey).
Suggestive Trademarks
A suggestive trademark indirectly refer a characteristic or quality of goods and services. One example is Jaguar, which is in association with automobile, meant to suggest speed of car. Because of the inherent marketing advantage to plant a seeds in customer's breath of mind, suggestive marks are far more preferred.
Descriptive Trademarks
This describe quality, characteristic, ingredient, feature, purpose of your goods or services on which the mark is used. A descriptive mark is initially weak to receive broad of legal protection as compared to fanciful, arbitrary and suggestive marks. The mark may just achieve substantial federal protection if they acquire "secondary meaning" through long term use or large amounts of widespread advertising. Examples include: PIZZA HUT for pizza, WINDOWS for windowing software.
Generic Trademarks
The mark describes a common term with a particular category of goods or services, which is not protectable at all. But sometimes, formerly strong and valid trademarks slip into generic status as a result of a slack protection strategy of the owner. SMARTPHONE, MONOPOLY (the game) and E-MAIL are classic examples. Many other brands (like Xerox) have mounted a vigorous advertising campaign to prevent this from happening.
A Quick Google Search
When you've decided with a potential business name, conduct a quick Google search to see whether your name is already in-use or not. Essentially, Google caters a macro view of the words and phrase associated with your business. You also have to search the trademark database in your key markets to see what marks have already been registered. That's better to know about other potentially conflicting marks prior to have made an investment in your new mark. If it shows up nothing, then your business name is probably safe.
Although this list is definite, I think it is good to say that a name can play a hefty role in building a strong business identity. That way, if your business name is a good word that you encountered in the dictionary, a right term that you invented, or come from Latin mythology, it will be a smart branding move to reach new heights in the information age.