I know why many are going to read this post. Because everyone wants traffic and 20K isn't a mean figure at all.
You may think you've been following just what the doctor ordered and yet you can't get even a few hundred clicks. And here I am touting 20K?
But have you tried not doing a few things to increase your website traffic? You'll be surprised how by simply avoiding 10 SEO mistakes you can achieve magical figures every month.
Let me then show you in the next couple of minutes which practices should be dropped right away.
1. Stuffing content with keyword
The key to a good article is starting with the keyword but if you've taken this too literally, Google will not show your article in search results.

And you may be wondering why despite liberally using the primary keyword you haven't been getting traffic to your website!

The search engine has undergone many changes over the past few years and one of them is rejecting content that appears forced.
Your way up in the game is to add value through your piece of writing and here's what you can do:
Use LSI Graph, a free keyword generator, to draw up a list of relevant keywords and keyword phrases that netizens are likely to use and throw them across your content as naturally as possible.

.


Bank on Moz or SEO Book to tell you if your keyword density is less than 3% and, if not, then replace a few keywords with synonyms.


Real-time Check: Keyword density of this article is less than 3%
PRO TIP: Include long-tail keywords with low competition and high search volume.
2. Not adding keyword to image ALT tags
In one of my earlier posts on boosting conversions, I mentioned how you can increase your chances of being read by 94% if you use images.
Having said that I'd like to add that if images don't load, it can reverse your chances with people abandoning your website midway.
That's why you have to pay attention to ALT tag or alternative text. It is that tiny description that appears even when your image does not get displayed for some reason. It helps search engine recognise your page as relevant for a specific query.
PRO TIP: Including the keyword related to your page in the ALT tag to make it rank higher and drive traffic to your website for free
3. Disregarding meta descriptions
Let me ask you a fundamental question: Why are you creating content?
If you are a blogger, you'll say to get a million readers and more; if you run an ecommerce business, you'll say to get more traffic on the website, hence more sales.
However, you maybe missing your target audience if you aren't focussing on meta descriptions. These are your sales pitches in 160 characters.
Such text does not help in ranking but encourages your target audience to click, thus increasing your chances of engaging them.

Meta description appears right below the page URL
PRO TIP: The more persuasive your meta descriptions are the better you chances of drawing in readers and customers.
4. Skipping Google Search Console
You've been making a grave mistake if you aren't using Google Search Console. It's a free service from the search engine giant to help you monitor and maintain your site's presence in search results.
Let's hear why you should use Console Search from the horse's mouth: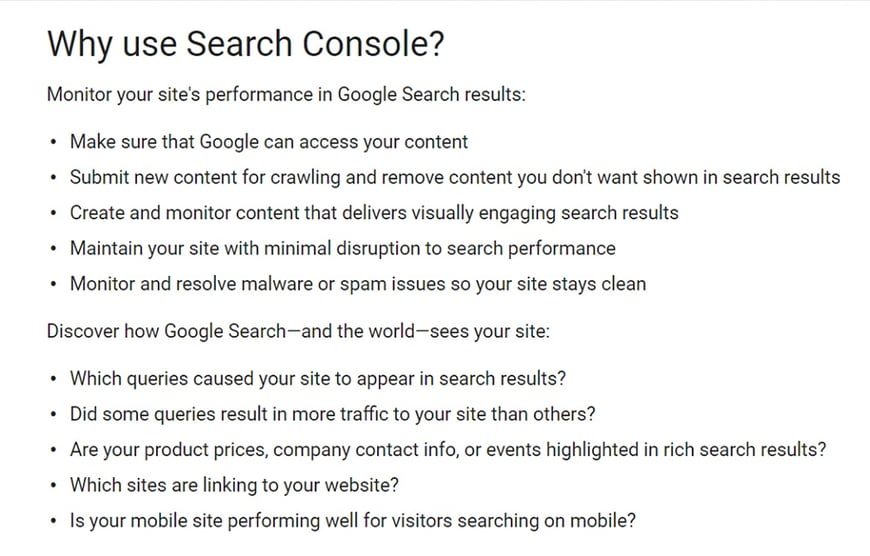 PRO TIP: Sign up for Search Console to know how Google views your website and use that information to better your ranking chances
5. Ignoring old URL redirects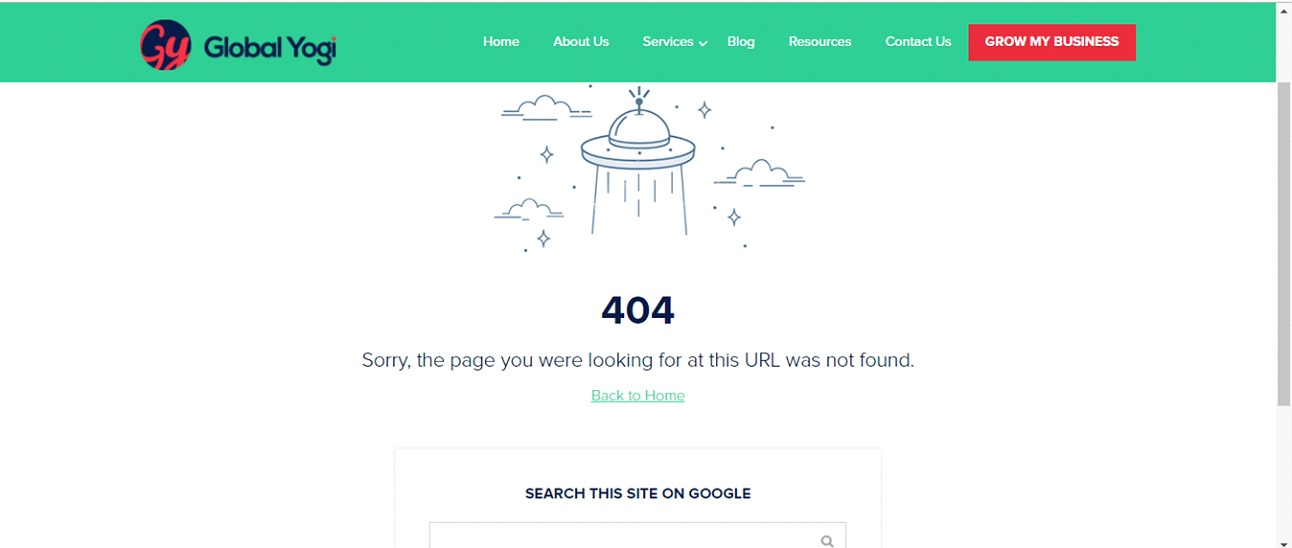 What you see here is a screenshot of one my old pages. You must avoid a 404 error to retain incoming traffic. In my case, as a saving grace, I have added a back to home link and also provided a field for Google search.

So if you plan to upgrade your website, make sure you map the new URL to the old which has been used across all your content.

You need to also take into account relevant links that point to your old URL. Take care of on-site search optimization and URL structure so there is seamless transition and users land at the new site each time even if they type in the old URL.
You could follow some of hacks provided by Nate Shivar (Twitter: @nshivar) on redirecting old URLs to reclaim your broken links.
PRO TIP: Write proper custom redirects to avoid harming your website ranking
6. Assigning less time to backlinks
Backlinks or inbound links links are votes that search engines use to decide if your page is good or not. So more links mean more votes, hence higher ranking for your website.

The number of backlinks your website has will indicate its popularity on search engines. Thus these are called building blocks to good SEO.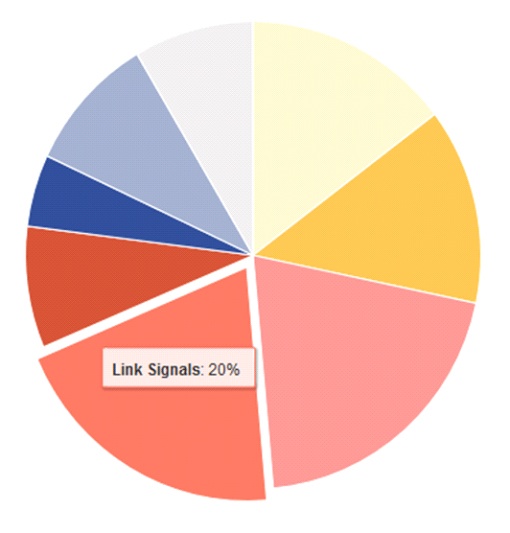 "Most experts agree that building quality backlinks is the fastest way to rank for top keywords."

–Kansas City Seo Group
Your website stands the risk of being penalized for poor-quality links. Neil Patel (Twitter: @neilpatel) lists 10 tools that you could use in your link building strategy to dramatically improve your website's rankings.
PRO TIP: You must spend considerable time analyzing which links will help you and which won't to drive traffic to your website
7. Not writing compelling titles
Your face is the index of your health and an attractive title is the indicator of a worthy post. It is one of the most important ways to increase website traffic.
You don't need to go too far to understand this. Take your own example. If you are looking for SEO tips to boost traffic, which title are you likely to click on: SEO Tips To Boost Traffic or 10 Sure-Shot Ways To Get 20K Visitors A Month?
I feel Brian Clark (Twitter: @brianclark) has just nailed it in this blog post on 10 Sure-Fire Headline Formulas That Work.
PRO TIP: Headline strategy is a lot about human psychology. So if you want more and more people to read you, you must first read them
8. Focussing on domain over individual pages
How often have you landed on the homepage of a website instead of getting redirected to actual content? I find that very frustrating because I click on a link, I want to read more not waste time searching for content.
Companies more often than not focus on building domain authority rather than individual pages. That is a big mistake if you too follow the same practice.
I would rather focus on individual pages with unique content that attract my target audience and bank on the trickle-down effect to boost domain authority or increase website traffic.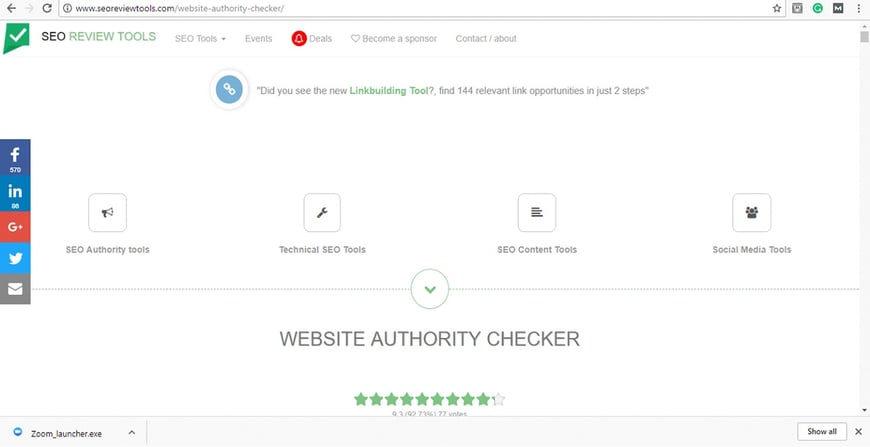 Are you getting traffic that isn't converting? If yes, then you need to check for local search optimization to increase website traffic.
Let me explain: suppose you cater to businesses only in Australia, but your page titles and meta descriptions don't have Australia or its cities mentioned in them, you are likely to get traffic from other countries which you can't service.
This brings your SEO efforts to almost a nought. Sherry Bonelli (Twitter: @sherrybonelli) offers five ways to dominate local search in 2017.
10. Using short-tail keywords
There's a lot of competition out there and you maybe making it harder for yourself if you are focussing too much on short tail keywords.

In his post on 'How to generate 20K monthly visitors through long-tail search', Neil Patel asserts, "Your long-tail keywords may not rank in Google's top 10 results and it's true that 60% of all organic clicks go to the top 3 search results, but that still leaves 40% up for grabs."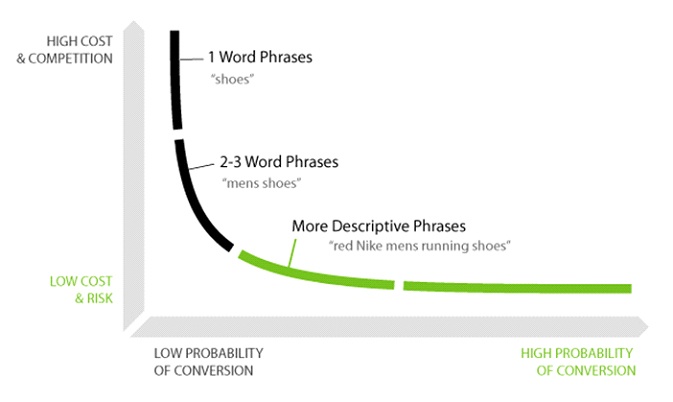 Short-tail keywords are broad terms with high search volumes but your chances of ranking up and getting traffic to your website are less.

For instance, you sell gifts and thus you add the keyword 'gift' in all your content, page titles, and meta descriptions. It will be very difficult for your website to appear on top of organic searches, let alone garner sales. But if you sell 'unique birthday gifts under Rs 500' and also put this out as a long-tail keyword, you are likely to attract only serious customers.

Besides Google Keyword Planner, you could also employ some lesser-known strategies to arrive at untapped long tail keywords.
PRO TIP: Write many in-depth blog posts every month targeting different long-tail keywords to attract traffic
Conclusion
The good news is that SEO has picked up pace across the digital world. The bad news is that many companies are barking up the wrong trees.
You can increase website traffic to 20K a month if you avoid common SEO mistakes such as overusing keywords, avoiding long tail keywords, disregarding meta descriptions, ignoring old URL redirects, devoting less time to backlinks, or not writing compelling headlines.
Once you set SEO correction in motion, you should have no problems in reaching the magical figure. After all, Google AdSense pays close to $50 for 20K unique visitors. And if you are a blogger, you could make some $100 a month with this traffic.
You need more reasons? Alright. If you run an ecommerce site, 20K traffic means 20K leads. Of course, after that it depends on how your sales and marketing team takes all that inbound marketing forward. They can get tips from one of my earlier posts.
How effective is your SEO? Have you changed some strategies lately to increase website traffic? Do share your experiences in the comment section below.